We had an awesome time with all of you in 2021, and we can't wait to scare the living daylights out of you in 2022… 
Further details will be coming soon, until then, please keep watching our social media for updates!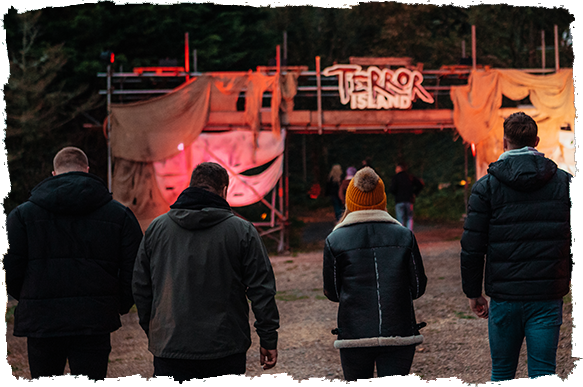 15th October: Press Night
22nd, 23rd, 29th, 30th & 31st October: General Admission 
Event open 6pm – 11pm. Scare maze attractions open from 6:30pm.  
General Admission Ticket: £23.50 
Frequent Visitor Pass Ticket: £18.00 
(available to Blackgang Chine, Robin Hill and Joint Park FVP holders)
Group saver (10 people): £180.00  
(perfect for a work night out!) 
Ultimate Student Saver Ticket: £35.00
All tickets include: 
– Entry to the event 
– Single access to three scare mazes (additional entry can be purchased) 
– Pop-up street entertainment 
– Bar (over 18s) & street food 
– Live DJ 
– Free parking 
– An epic night of entertainment